Like all good craft beers, a good one has a base recipe that is often around for a few seasons. But like bikes, beers often need subtle tweaks like a bit more punch, a little more sweetness or a subtle blurring between styles and that's exactly what the crafty brewers at Orbea have achieved with the Occam LT.
Releasing the Occam LT (Long Travel) variant for 2022. A few notable changes were made. The biggest, an extra 10mm of travel followed by a subtle yoke adjustment (across the entire range) which now includes a handy multitool and the most obvious, a big ole hunk of steel in the form of a factory fitted coil shock.
Tipped to blur the lines between the Rallon and the base model Occam, the LT offers that touch more aggression, more radness and still retains the same pedaling efficiency found on its base model counterpart. The fact Orbea spec a trail bike from factory with a coil shock means they intend this bike to be ridden much harder than other category dwellers.
Our bike for review (our own) is from the custom MYO program and is finished in their white and black with a few little orange accents thrown in there to match the fox guff. Build spec arrived more or less out the box and we made a few subtle tweaks by adding a couple of our preferred parts. Our favorite Derby carbon wheels and P321 hubs, an absolute black oval ring, PNW 200mm dropper, a shorter Raceface turbine stem and a set of icetech rotors.  
OK, so yeah, shoot me now. I know we should really be reviewing bikes in their factory trim, but in this case, I wanted to review it with things I knew and liked anyway. I was only going to put them on eventually anyway right?  
Starting from the top and in direct comparison to the Occam we last reviewed. We've noticed a few distinct improvements around the ride quality, but numbers remain much the same albeit subtly better with the inclusion of 10mm more travel both ends.
For the Geo nerds, we see a 470mm reach, 65.5° HA, 440mm chainstay complemented by a 76.5° seat angle. Most number geeks will probably argue that they're fairly conservative as far as trends go, but generally most number geeks are riding bikes with numbers based on trends, not fit. For me, the LT ticks a few boxes.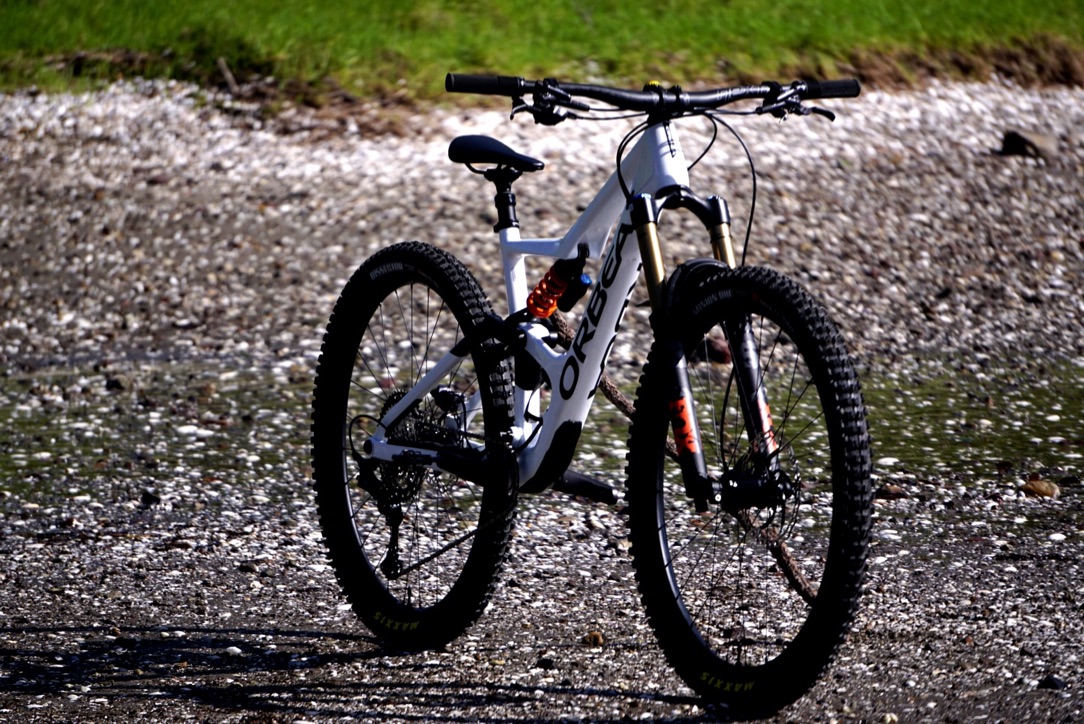 On the way up
I guess from previous experiences with coiled bikes, this was an area I was definitely pessimistic about. Surely throwing the linear characteristic of a coil spring on the back of a trail bike would lower the climbing performance? Well, amazingly it doesn't. Somehow the bike manages to stay high in its travel and keeps a supportive feel through the heaving and gasping stages of most climbs. This is largely attributable to Orbea's stable pedaling platform which uses anti-squat numbers extremely well in its favor. The leverage curve of the Occam's new rear yoke and kinematics has clearly been well designed by a bunch of eager Spanish peddlers.
My only real disappointment in the climbing department would be the noisy XT mech and chain clatter under heavy load. I'm not sure if it's chainline or just the fact it's a shitmano thing? *shrugs*
On the flat
This is an area most reviewers overlook but I would say this is an area that should be pointed out. The Occam probably excels the most in this area and has a clear stand out trait. Those chopping changing undulations and small pinches are what feels like where the bike is really designed for. Get the LT on a flow trail and man-o-man, you wont be disappointed. Even when you get into a little more of a raw trail, the bikes ability to roll (and keep rolling) jumps out which seems to be a distinctive orbea trait found throughout the entire range.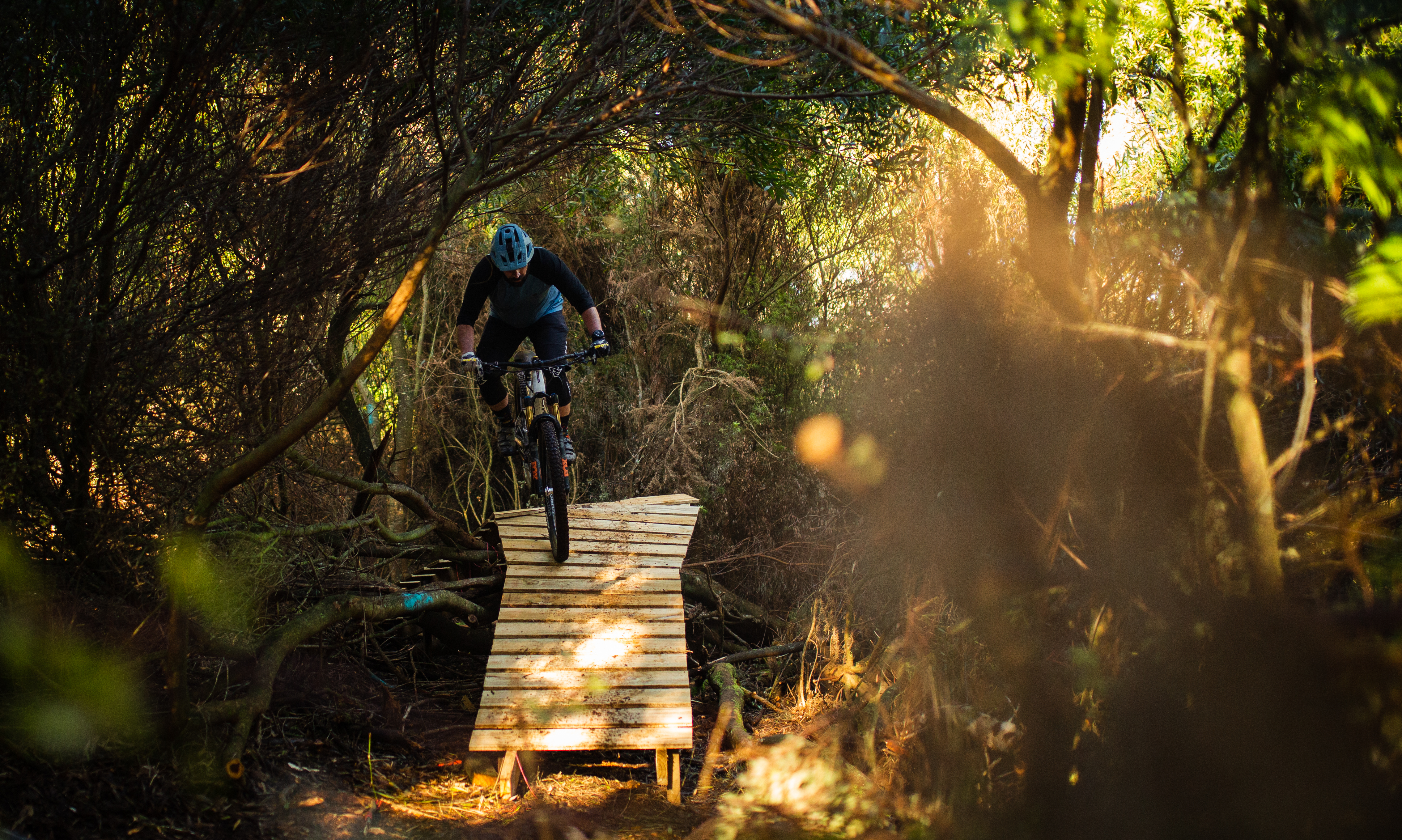 The ease of the bikes ability to stay high in its travel over these type of trails helps the LT to keep the rider ready to sprint the pinches, pop the features and remain more playful than a border collie pup. (don't forget we're still talking about a coil sprung bike)
Pointing it down
It's no secret that the LT is the step between the Occam in its standard trim and the well reviewed enduro sled of the Rallon, but make no mistake. The LT is no means an enduro bike and sits firmly in the trail category and maybe even a squince into the baby enduro realm. Bearing this in mind, we've done our best to judge this bike in the trail category.
As mentioned above, the LT has a distinct playfulness and agility that only becomes more dogs ball'y and obvious, the faster and steeper you get. For me, the faster I went, the more I left the ground... But that playfulness comes at a bit of a penalty.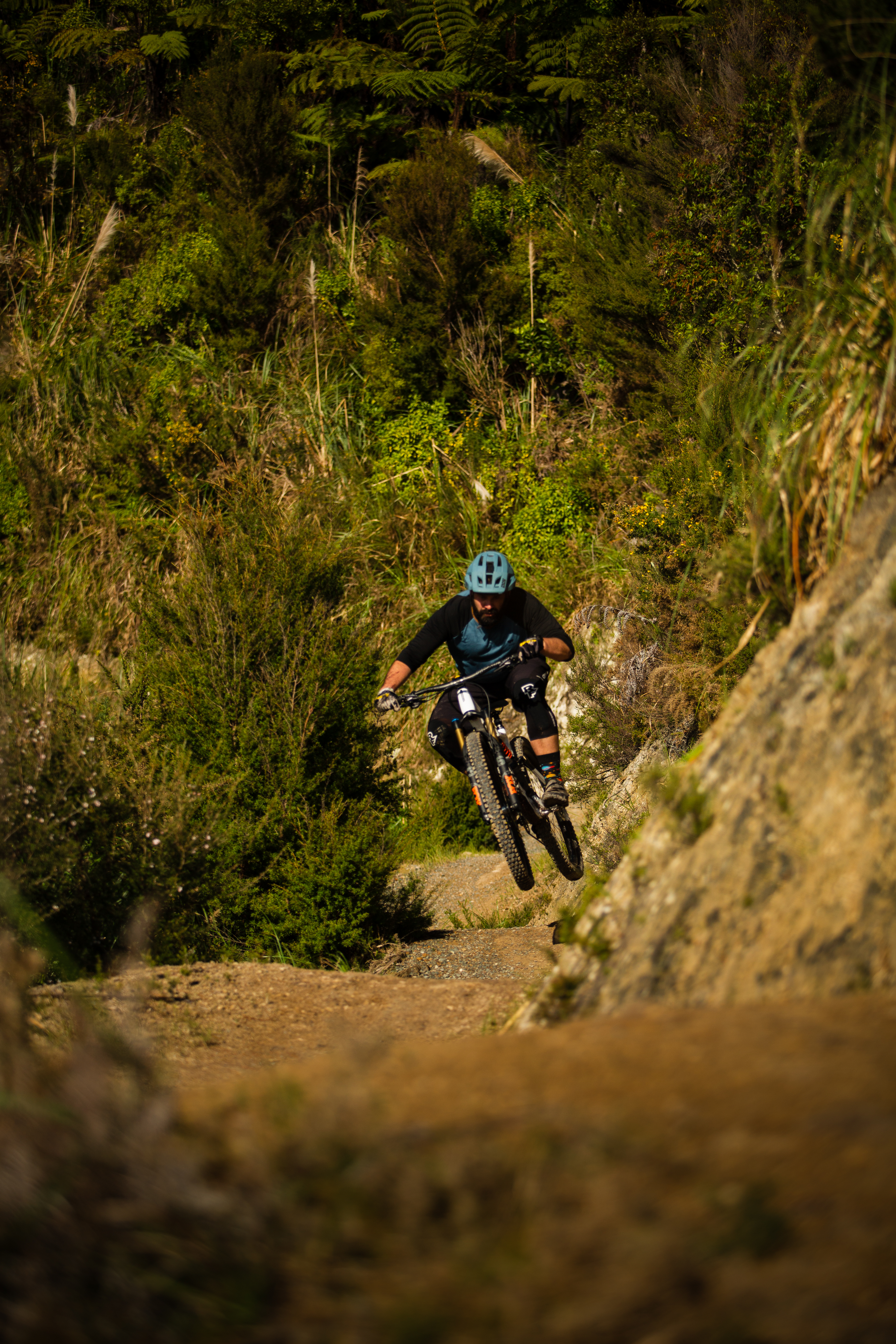 That penalty being once it gets super rowdy, the steeper head angle compared to other bikes starts to rear its head. Trying to hold firm over the jenk in a planted position left me a few times going ohhhh fuuuuuuck. I'm not 100% sure if that's just because the bike has egged you on to go faster than you should actually be going or it's a genuine achilles heal moment. That catchword of agility pops back up though and means it's not all bad.
My solution to that jenk was to engage its tendency to jump half of the jenk. If your not touching it, is it actually jenky?
Popping and choosing your line on any downhill becomes the new norm with this bike as I often found if I was mid corner and discovering something sinister, I quickly managed to steer my way around it or pop over it.
One distinct thing I will remind the general consensus of NZ riders, is that we are 95% all over biked anyway. NZ's general trails and parks don't offer things nearly half as sinister as the trails I've ridden in parts of Canada, so for me I had to really push the LT to find areas where it actually struggled.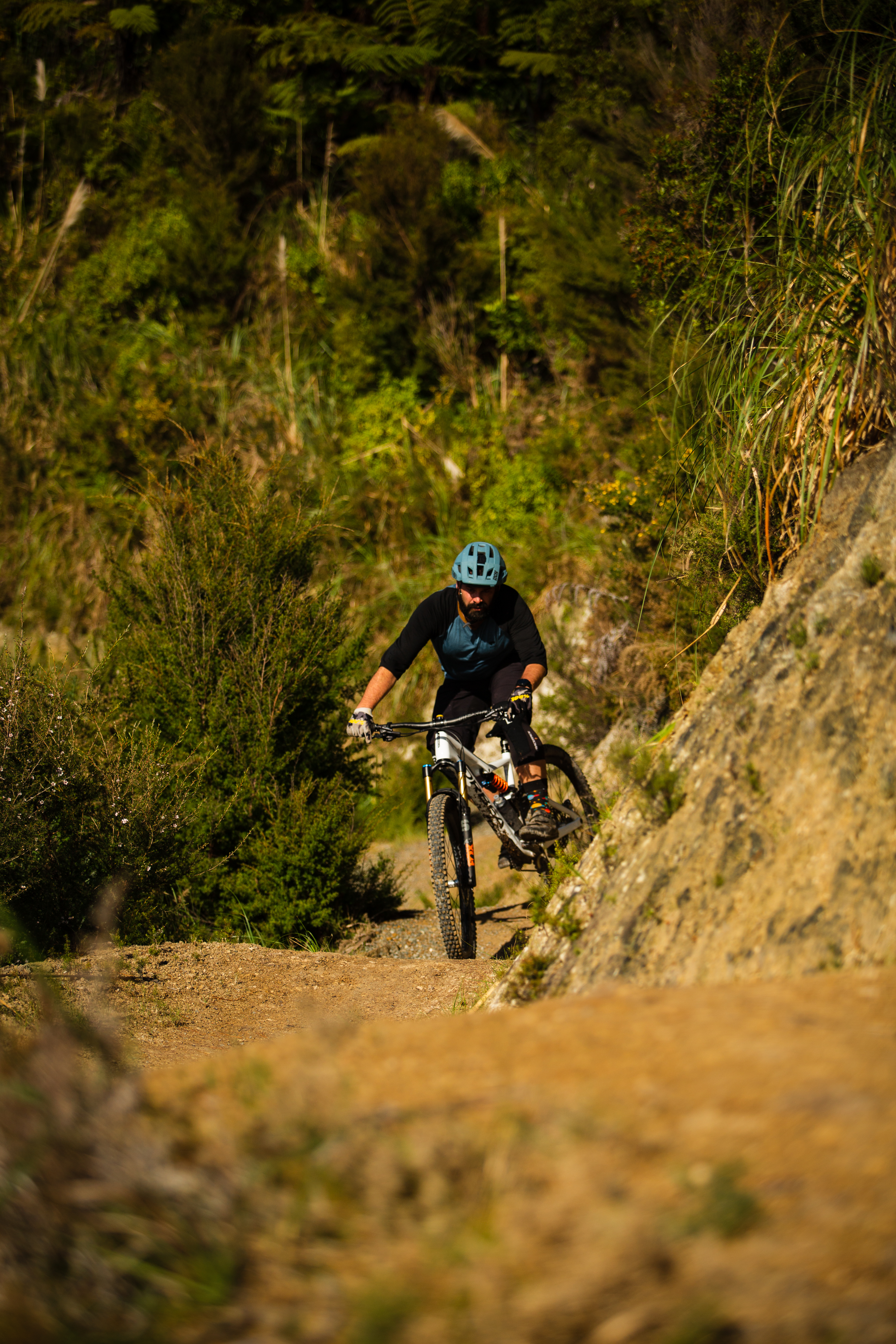 Overall however, the LT handles most trail types with absolute ease given its intended purpose. My bottom line of this bike is it's fun! I think if you're looking for a bike that rides as planted AF on the rowdiest of trails you can find, then you probably should take the up-size deal and grab the Rallon. But for all intents and purpose for NZ trails, This bike ticks boxes and I can confidently say it does almost perfectly for me!
Would I change anything? Aside the left handed drink bottle access, yeah. Likely up the fork travel to 160mm and Most definitely ditch the shitmano drive train. Maybe wireless? Who know's really.
Photo credits to Jayme Visuals