"E-bike's are for old people. They're for lazy riders! They're so people can cheat on climbs! It's not real riding on an E-bike"..... **Insert yawn emoji here**
These are often the voiced opinions of people who are either A. self righteous, B. complete purist Athlete level or C. Insecure riders who have never actually tried one, or any other style of bike for that matter and D. People like me who have never really properly ridden one.
Arriving into my stable for the sole purposes of research and review. Orbea NZ happily delivered a 2021 Orbea Wild FS H10 With the H being the hydroformed Aluminum (Although you can't really tell from first glance) variant in a relatively aggressive category of an Enduro?? E-bike. Coming out of the box and onto the floor in stock form, the H10 comes equipped with a Bosch Gen4 motor with the kiox controller and a whopping 625wh integrated battery (extendable to 1125wh with the 500wh extender). The integrated battery mounts from underneath the frame and locks in with an ABUS locking system which is then covered up by the integrated plastic cover. The gaping downtube hole is then strengthened from some little Niner inspired wishbone struts through to the seat tube.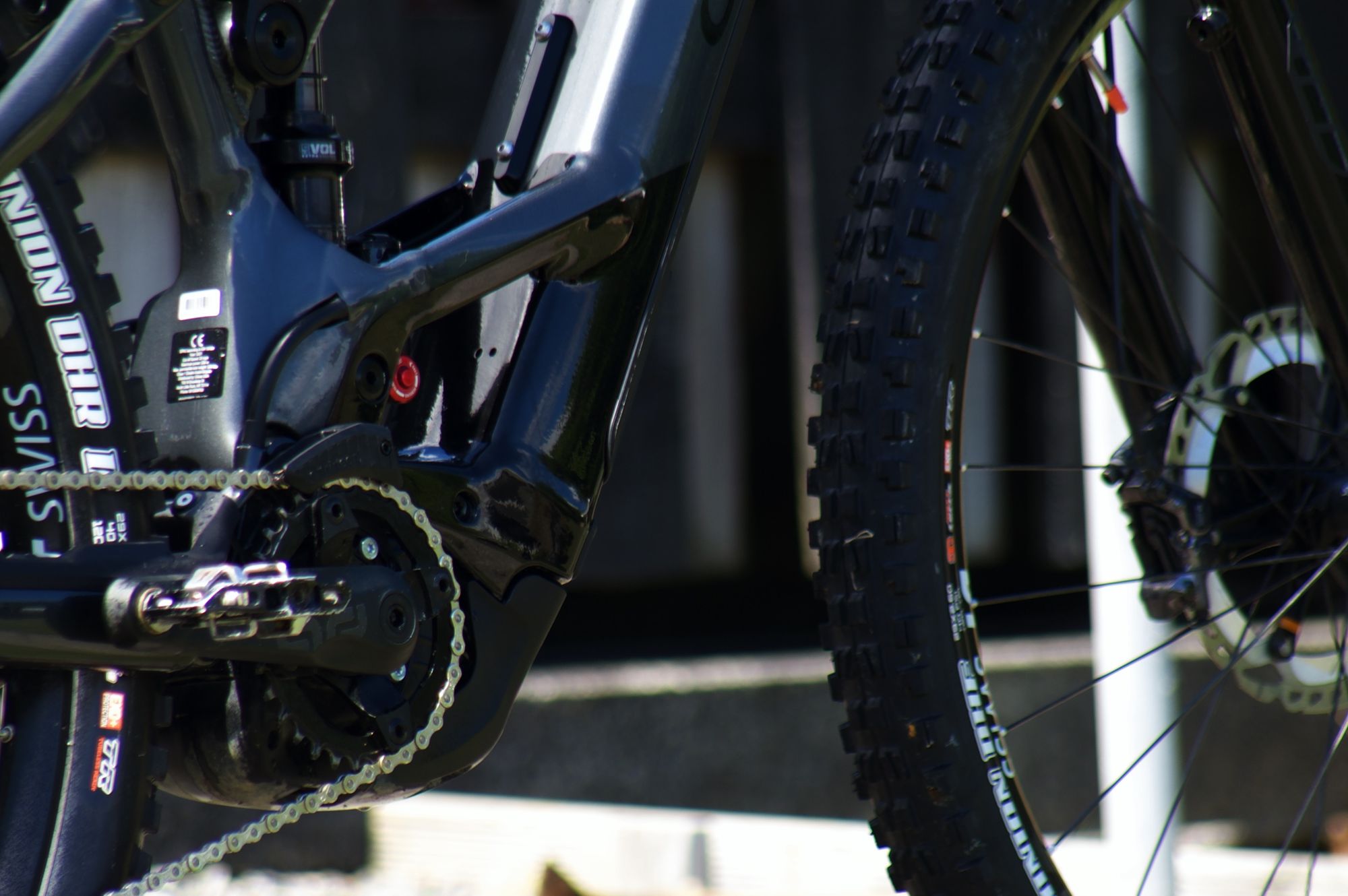 Pairing with it's digital components, the H10 has an XT drive-train with a sunrace E-Bike rated 12 speed cassette, XT 4 pot brake system, fox 38 performance with Grip damper and a stiff set of DT Swiss Ex5100 rims. The fairly well spec'ed bike is complimented by some relatively modern geometry with a 76º STA, 65.5º HTA, 1232mm wheelbase, 455mm reach and a longer than normal, 457mm chain-stay length.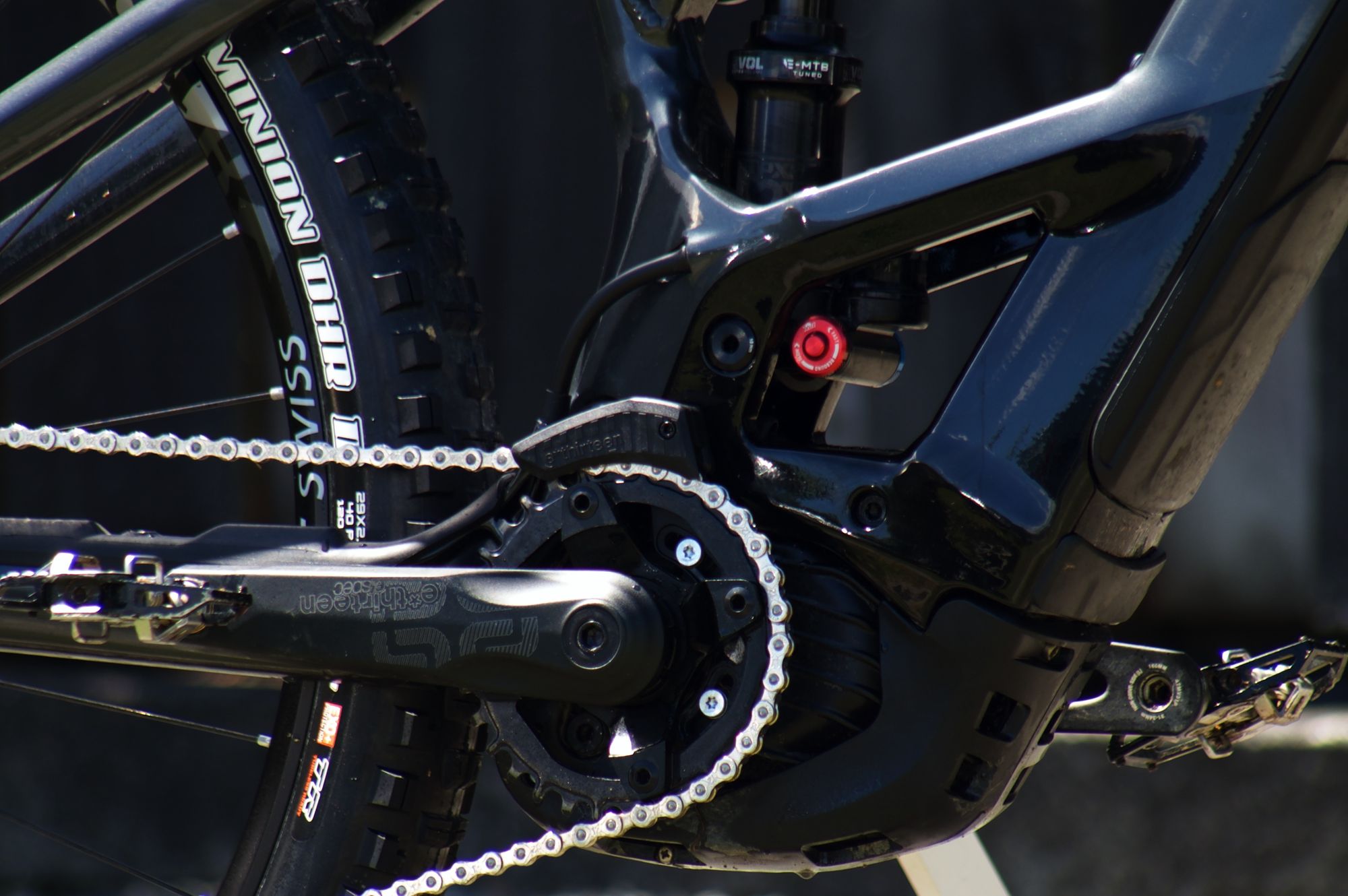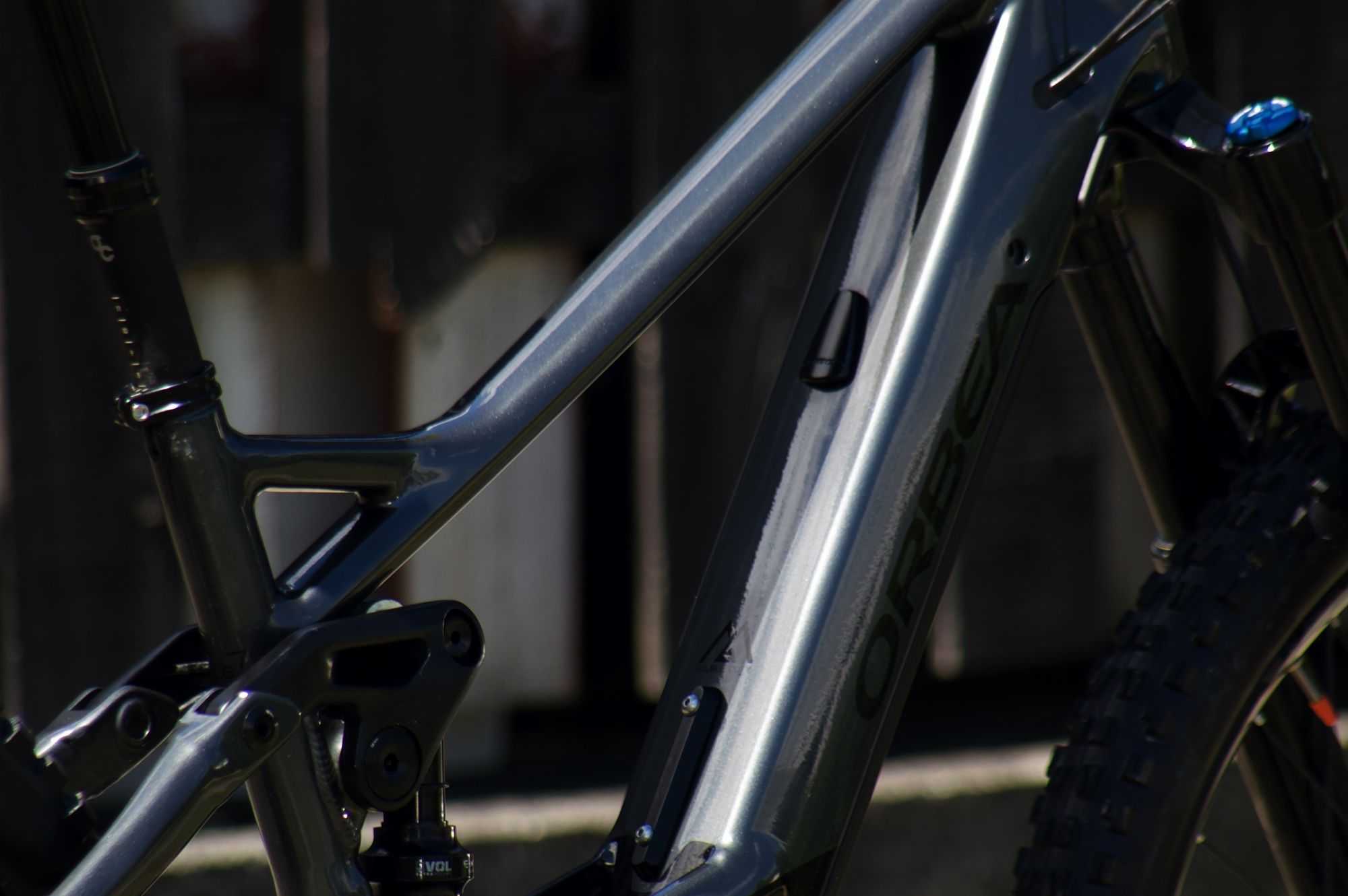 Like all Orbea bikes, you can almost comfortably size up to gain a little welcomed cockpit space (if you're long in the legs in this case), but take that comment with a grain of salt dependent on what you like to ride. If you are riding tight, tech trails, the subtly smaller numbers in the large may suit your use better but we'll get to that a little later.
The Ride
Climbing the H10 is much like any e-bike in a similar pedigree I guess, from an overall perspective. Dial up turbo mode and use the full 85Nm of torque and merrily drag your ass up the hill, or ride a little more with effort and use the E-MTB or tour mode and get the lungs and legs working. But on a fire road climb, none of that really matters to the bulk of people who will be trying to gain the full potential of the E-Bike. Once the terrain got technical, I found the turbo mode was much too aggressive for when the climbing needed some finesse and little more precision. The H10 when reigned in with power (E-MTB Mode) climbed insanely well with generally a well weighted front end and plenty of control. I often found that when it got really steep, seated climbing was best with a slightly dropped post to get the weight down a little lower. How this corresponds to better climbing i'm not sure, but trust me, it did. Standing climbing was comfortable, controlled and rarely felt over committed.
Pointing the H10 downhill was a different experience from both an analogue to digital comparison and the fact the bike had some pretty amazing capabilities. The 24kg weight penalty was amazingly non existent even if you knew it was there. I likened the descending to that of riding a nimble moto that was underpowered.
In fast and flowing trails, the H10 has a tendency to have you stretching its legs which results in quickly getting to the end of it's 32km/h assistance with a show of some very impressive traction through the suspension platform and low COG. The playfulness of the H10 was something I didn't really expect from a bike oriented for big hits and planted riding. The ability to ride planted on these trails over one feature but then pop and jump over the next was a sign of good things.
In the tight and twisty, I did find the H10 struggled a little more with it's longer rear chainstay length, short centre and enduro oriented geometry loosing some of that playfulness mentioned above. An active and aggressive riding style is definitely needed to throw the bike around a lot more with this geo. This may be something that smaller riders may struggle with.
Overall, the H10 is an e-bike that rides well across most areas even if it's classed as an enduro pedigree of bike. For the price, ($12500.00 NZD) this gets you an above moderate build spec which suits the bike and its value. In our time of riding we found no major mechanical issues and the BC components which are proprietary to Orbea, once again gave no issues what so ever and I feel perform as good, if not better than major name items.
Pro's
Bosch CX4 625wH drivetrain
High end components
Range extendable  
Active suspension platform which allows a super playful yet planted ride.
Great fast and flowing trail bike
Great value in comparison to other E-Bikes in the same category
It looks carbon....
Con's
Not available in the MY-O program - You'll need to splash out a touch more for the carbon model  
Not so adept at tight twisty trails - Riders need to be aggressive
It's heavy (23.4kg). - This is a debatable con to be honest.
Generally rides extremely planted. Perhaps suiting the point and shoot rider type.
Short front centre results in a quite specific fit required for your height.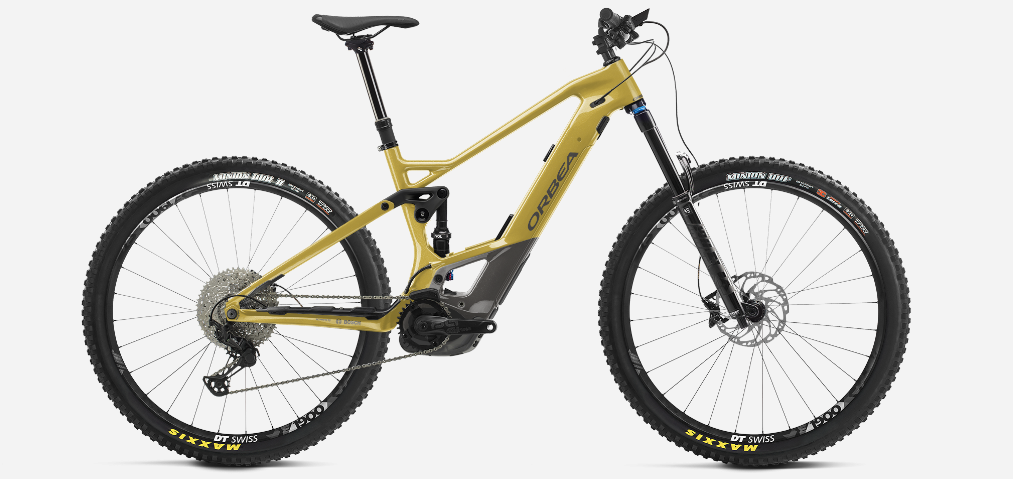 To sum up, we found the Wild FS an extremely good platform for an E-Bike with a usable and active suspension platform which allowed it to perform across the bulk of the trail conditions we threw at it. Good levels of anti-squat seem to enable a supple yet stiff climbing mode while pedaling with a descending ability to soak up holes the size of the bike. Some areas of the bike could be debatably improved but that would largely be dependent on your normal riding areas. Across most NZ trail conditions, this bike would perform perfectly.
To close, are my loyal, purist readers going to disown me for riding an e-bike and introducing this to my reviews? Maybe? Do I care? No, not really as I have to admit my like of riding one. Not from an ease of climbing perspective (my heart rate and relative effort would counter that anyway) but more from a late 30's full time working Dad that has limited time to ride. Distance covered in less time is what I am all about at my stage in life.....
I dare you to try.....
**Disclaimer: Bike was provided for purposes of review only from Northride Ltd Nz